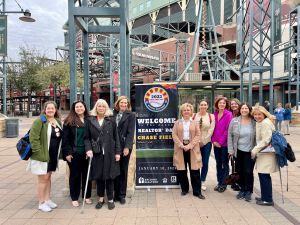 Your Most Powerful Alliance
The REALTOR® Party is a powerful alliance of REALTORS® and REALTOR® Associations working to protect and promote homeownership and property investment. The REALTOR® Party speaks with one voice to advance candidates and public policies that build strong communities and promote a vibrant business environment.
For ways to get involved – through voting, advocacy, investing, visit the REALTOR® Party website.
GAD Report
The GAD (Government Affairs Director) Report deatils the latest legislative happenings for our members on a monthly basis. Click below to read the most recent report.