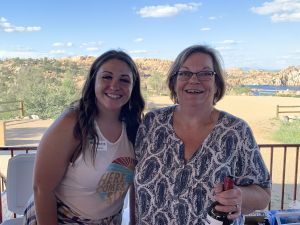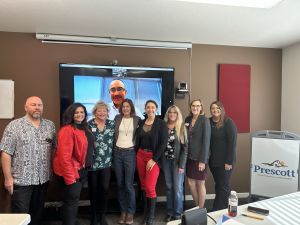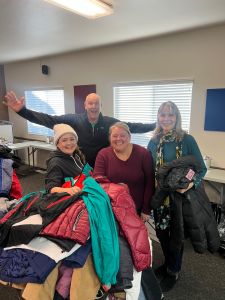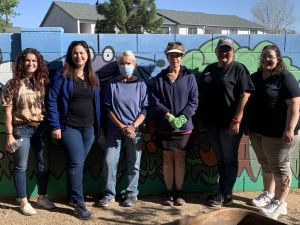 Get involved and give back to your industry!
Ever wondered how you can give back to your industry? Look no further! We've got lots  of great opportunities through our committees and task forces.
Committees and task forces are truly the backbone of the association. This is where you can get involved, lend your insights and expertise, and help shape the future of PAAR.
No matter your interests, there is a committee or task force for you – we promise!
Read the descriptions of each committee and task force below and when you're ready to get started, fill out the Committee/Task Force Interest Form.
Still need help? Click here to view our Frequently Asked Questions about committee service. Or email us at paarsupport@paar.org and we'll help you find what you're looking for.
The Affiliate Council supports the PAAR Affiliate members by increasing the overall value of an Affiliate membership and focusing on strengthening the mutual relationship between PAAR REALTOR® members and the Affiliate members.
Chair: Christina Sebring
Vice Chair: Skye Direen
Board Liaison: Christina Sebring
Staff Liaison: Elissa Portela
Members:
MeLynda Davis
Emily Denny
Kirsten Olson
Joel Shuflin
Brook Doyle
Gayle McCarthy
Cheryl Stevenson
Business Services Committee (ending in 2023)
The Business Services Committee seeks to offer exceptional, innovative, and tailored training, designed to enhance members' business success, and evaluate the current suite of MLS products, business tools and services offerings to determine usage and/or value to the membership. Starting in 2024, this will be a Technology Task Force.
Chair: Matt Howard
Vice Chair: Gordon Sampson
Committee Liaison: Jen Bergamini
Staff Liaison: Kasi Kratzer
Members:
Nikki Pritchard
Richard Tupek
Robin Snyder
Ashley Ivey
Chelly Herren
Skye Direen
Community Service & Outreach Committee
The Community Service and Outreach Committee supports the mission and objectives of PAAR by enhancing the image and public awareness of the real estate profession through support of community service and outreach projects that benefit the communities PAAR serves.
Chair: Shari Howard
Vice Chair: Audra Farnsworth
Board Liaison: Shirley Nimsky
Staff Liaison: Nichole Ervin
Members:
Bing Batten
Erin Carmona
Amy Crawford
Emily Denny
Teresa Lohmeier
Carissa Maxwell
Gayle McCarthy
Lisa Moncrief
Michele Philpott
Eddie Rea
Bobette Sanchez
Susan Sestak
Nancy Sharp
Cheryl Stevenson
Mishael Wells
The Education Committee aims to provide the best choices for member education, enabling REALTORS® to provide the highest level of service to clients and customers by continuing to offer training and resources on relevant and timely topics related to the real estate industry, and providing varied designation and certification courses through PAAR.
Chair: Francely Hernandez Ramirez
Vice Chair: Lauri Mackey
Board Liaisons: Cooper Anderson & Cindy Eastwood
Staff Liaison: Marcy Rogers
Members:
Amy Buettner
Erin Carmona
Kim Garrett
Ashley Ivey
Serena Jones
Lily Kaczmarek
Carissa Maxwell
Bonnie Mitchell
Eddie Rea
Susan Sestak
Nancy Sharp
Robin Snyder
This Task Force will meet as needed to help PAAR identify speakers and topics for membership events.
Equity, Diversity and Inclusion Task Force
This task force will meet as needed to discuss ideas to incorporate equity, diversity and inclusion in PAAR's programs and events.
Home Tours Committee (coming in 2024)
This committee will assist in organizing the home tours meetings. This includes coordinating the hosts, breakfast, speakers and any other content for the meetings.
The Finance Committee provides financial oversight for the Prescott Area Association of REALTORS® by ensuring fiscal responsibility.
Chair: Barbara Phillips
Vice Chair: Tammy Anderson
Staff Liaison: Suzanne Westrum
Members:
Lorie Kapaun
Lynn Kent
Shirley Nimsky
Member Engagement Committee (ending in 2023)
The Member Engagement Committee oversees the development of programs and resources to effectively engage the REALTOR® and Affiliate members of the Prescott Area Association of REALTORS®.
Chair: Michael Hunt
Vice Chair: Lee Edwards
Board Liaisons: Jon Meade & Kayla Stazenski
Staff Liaisons: Nichole Ervin and Elissa Portela
Members:
Sarah Allen
Kyle Braddock
Rachel Brooks
Amy Buettner
MeLynda Davis
Emily Denny
Holly Menou
Lisa Moncrief
Connie Nell
Randy Nelson
Michele Philpott
Nikki Pritchard
The MLS Committee maintains market efficiency by setting higher standards for MLS data and ensuring agents have a clear path to provide excellence in service and professionalism to our community by recommending revisions, rules, and regulations.
Chair: Dani Cook
Vice Chair: David Thompson
Board Liaison: Jeanelle Shearer
Staff Liaison: Kasi Kratzer
Members:
Amy Buettner
Matt Howard
Karen Keith
Serena Jones
John LaMarr
Carissa Maxwell
Bonnie Mitchell
Tracey Sands
Cynthia Yannitelli
The REALTOR® Party Committee keeps members informed of local, state, and national issues regarding private property rights and legal issues, provides guidance for what issues and candidates the Association should consider supporting, and helps educate PAAR members on the benefits and importance of advocacy via the REALTORS® Political Action Committee (RAPAC).
Chair: Sharon Mortensen
Vice Chair: Lynn Kent
Board Liaisons: Molly Hohrein and Liz Kennedy
Staff Liaison: Louie Lujan
Members:
Sarah Allen
Teresa Lohmeier
Mary Mallory
Bonnie Mitchell
Gayle McCarthy
Lisa Moncrief
Jackie Smith
Cheryl Stevenson
Mishael Wells
This task force will meet as needed to review and recommend technology tools made available to PAAR members.