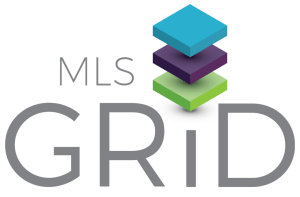 PAAR utilizes MLS Grid to provide a single, standardized API feed from the MLS to data consumers.  

How to Request a Data Feed
For PAAR MLS Participants and Subscribers: Your technology vendor starts the process by electronically signing the MLS Grid Master Data License Agreement on MLS Grid. Next, the participant and subscriber (if applicable) will electronically sign the agreement, followed last with approval by PAAR MLS. For step-by-step instructions on signing the data license agreement, click here.
For Technology Vendors: First create a vendor account on MLS Grid. Next, add a subscription that corresponds to the intended use of the data and digitally sign the MLS Grid Master Data License Agreement. Finally, add a customer which includes the MP and Subscriber (if applicable). For step-by-step instructions please follow this Data Consumer Access Guide.

Data Feeds Available
Internet Data Exchange (IDX): Through IDX, Participants permit other Participants and Subscribers to advertise their listings on one another's websites. If a Participant chooses not to participate, his or her firm's listings cannot be displayed on any other member's website.
Virtual Office Website (VOW): A Participant's website, or a feature of a Participant's website, through which the Participant is capable of providing real-estate brokerage services to consumers.
Broker Back Office (BO): Only for internal, back-office functions and cannot provide any public display of listing data. Data may be used for Agent Production Analytics, Comparative Market Analysis and Real Estate Market Analytics.
Broker Only Data: Provides the firm's own listings, at no additional charge, which can be used for any purpose.
Note: PAAR MLS complies with the National Association of REALTORS® One Data Source Policy. The IDX, VOW, and BO data feeds can be consolidated into a single data feed upon request. 

Pricing
$50 set-up fee (new vendors) 
$6 per license/website per month 
*All fees are billed directly to the vendor.  

Additional Resources
PAAR MLS Logo (for use on IDX and VOW websites) 

Support
Email: support@mlsgrid.com 
Phone: (348) 429-0606