Leadership Opportunities at PAAR
At PAAR, leaders are welcome. This is your association. Get involved in your REALTOR® association and make an impact on both your career and your professional community.
Volunteer to become one of PAAR's movers, shakers, decision makers by joining a committee. You will have a say in the real estate industry and can help ensure our industry is always here to help consumers complete one of the most important transactions in their life, expand your networking base and build your knowledge for success.
 Committees/Work Groups
Business Services (REALTORS and Affiliates)
Community Service and Outreach (REALTORS & Affiliates)
Education (REALTORS & Affiliates)
Finance (REALTORS only)
Member Engagement (REALTORS & Affiliates)
MLS (REALTORS only)
REALTOR® Party (REALTORS & Affiliates)
Find out more about our committees and their mission and objectives and which of your peers are serving here.
Application to Serve – Committee Volunteer Signup
Every year, the PAAR membership elects a Board of Directors which is responsible for ensuring that the Association is achieving its mission in a responsible and lawful manner. If you believe that you or a fellow member would benefit PAAR by serving as a member of the Board of Directors, please consider applying or encouraging them to apply. Be on the lookout for announcements each year announcing the application period and telling you how to make your voice heard and pick our future leaders during the election.
The PAAR Bylaws provide eligibility details for each position. Any PAAR REALTOR® member meeting the qualifications may apply for any open position.
The list of electable positions on the PAAR Board of Directors includes:
President Elect (3-year commitment)
First Vice President (1-year commitment)
Treasurer (1-year commitment))
Assistant Treasurer (1-year commitment)
Director (2-year commitment)
Appraiser Director (2-year commitment)
Commercial Director (2-year commitment)
Property Management Director (2-year commitment)
PAAR Officers and Directors have certain duties and responsibilities, and these are detailed on the specific position applications. Should you have questions about the election process or wish to discuss these responsibilities in detail, please contact PAAR CEO Suzanne Westrum at 928-445-2663 or suzanne@paar.org.
Keep an eye out for an announcement when applications open typically in July each year and join your peers who dedicate their time and talents to bringing the best possible resources to all of us.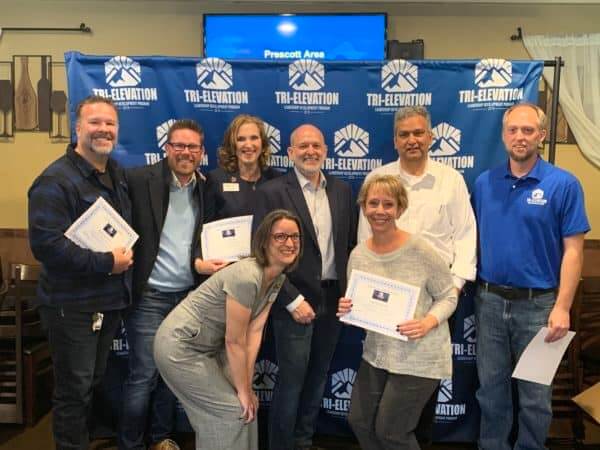 Are you ready to learn, grow, be challenged, expand your network and your level of influence? Held in partnership with Sedona-Verde Valley Association of REALTORS® and Northern Arizona Association of REALTORS®, the Tri-Elevation Leadership Development Program will help you discover and unlock your leadership potential. Throughout this series of interactive and engaging sessions, you will develop critical leadership and interpersonal skills, as well as a better understanding of others and the organizations you serve.
Applications will be available each Fall, so make sure to check back and submit your application to be a part of this great program.
Stay tuned! Applications will become available soon!